TAS HISTORY
contact us
PURE RACING
Everything Motorsport
Northern Ireland based TAS Racing is owned and run by father and son pairing, Hector and Philip Neill. The team will run under the Milwaukee BMW banner at the 2023 International North West 200, and SYNETIQ BMW for a third consecutive season in the British Superbike and National Superstock Championship.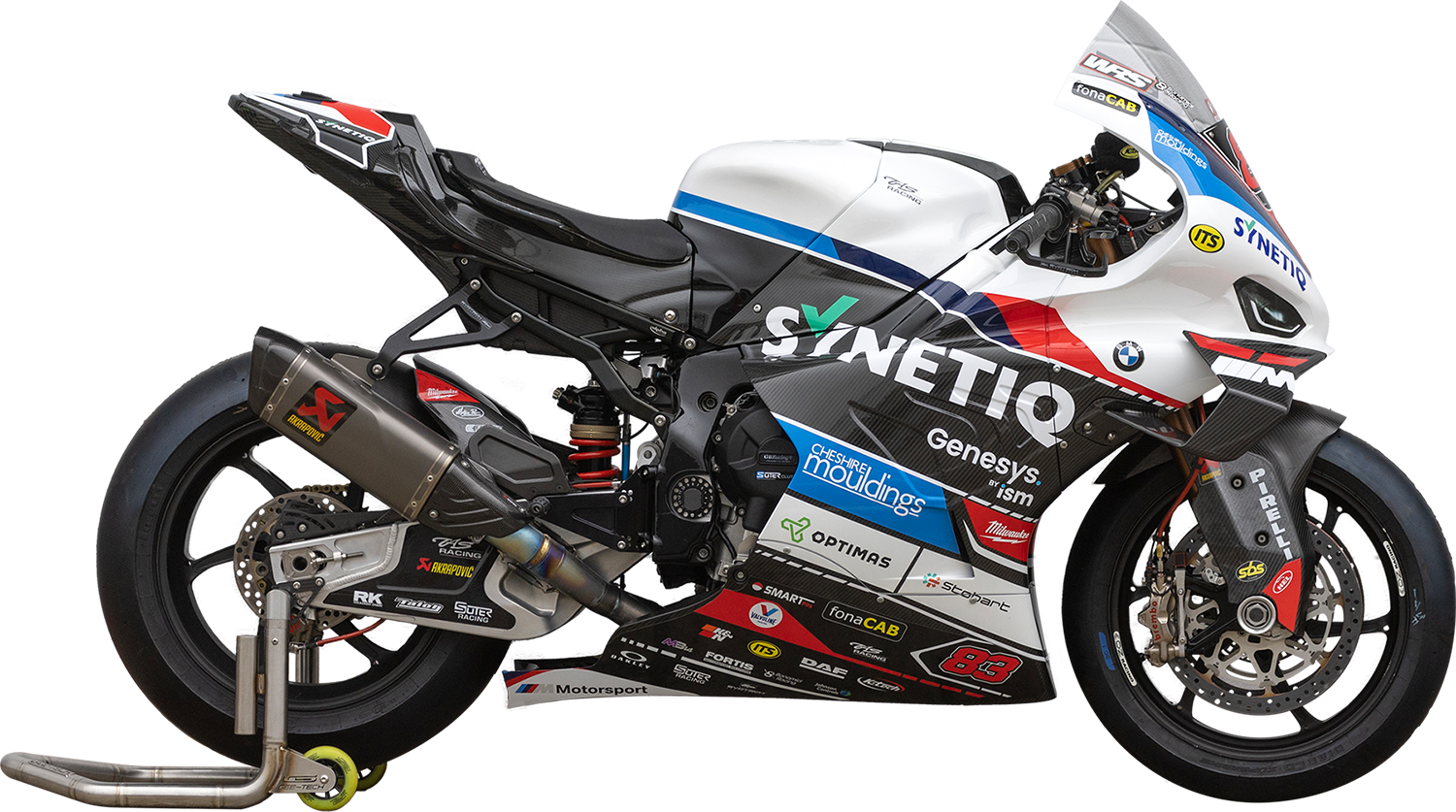 TAS RACING
2023 BSB & ROAD RACING
THE RIDERS
The team will continue with Danny Buchan to ride the M 1000 RR machinery in this season's Bennetts British Superbike Championship under the SYNETIQ BMW banner alongside Alastair Seeley in the National Superstock Championship. TAS Racing will compete at the NW200 races under the Milwaukee BMW Motorrad banner with Alastair Seeley.
Philip helped me a lot in those early years and calmed me a little. He was the first person to sit me down and say: "leave yourself a foot to the kerb. If there's a last lap and a win in it, then you've a little in reserve." I think his advice helped me become not only a safer rider, but a stronger one also.
It's hard to believe this is their 20th year in racing, but they've had some great success over the years and I've fond memories of working with both Hector and Philip, and the boys at TAS Racing.
It was great for me. Philip and Hector and all the boys in Moneymore took me under their wing; it was like an extended family for me. I spent quite a bit of time over in that 'neck-of-the-woods' in Northern Ireland and I absolutely loved it.
Riding for the TAS squad was an enjoyable part of my career. I've always felt aligned with Philip, Hector and all the boys within the TAS Racing team and that relationship continues today.